DANCE REVOLUTION 2019
GRAND PRI winners
1. CONTEMPORARY DANCE – Fond of Sounds (Lithuania)
2. CHARACTER/FOLK DANCE – White Dance Studio (Belarus)
3. POP DANCE – Karamelki (Belarus)
4. SHOW DANCE – Atom (Poland)
5. STREET DANCE SHOW – V-Team (Lithuania)
6. HIP HOP– V-Team (Lithuania)
7. ALL STYLES Adults 2 – FaFaRaFa (Poland)
"Dance Revolution" vyks jau vienuoliktąjį kartą, kasmet dalyvių skaičius didėja (2019 metais – daugiau nei 3500 dalyvių), taip pat prie konkurso prisijungia vis daugiau šokių kolektyvų iš užsienio. Praeitais metais dalyvavo šokių kolektyvai iš Latvijos, Estijos, Baltarusijos, Rusijos bei Lenkijos. Konkursas auga ne tik dalyvių skaičiumi iš Lietuvos bei kitų šalių, bet ir įtraukiami nauji šokių stiliai bei amžiaus kategorijos, šiemet ketinama detaliau išskirstyti šokių kategorijas. Taigi konkursantų amžius dar prasiplės, o Dance Revolution auga iki čempionato.
Mon-Fri: 9 AM – 6 PM
Saturday: 9 AM – 4 PM
Sunday: Closed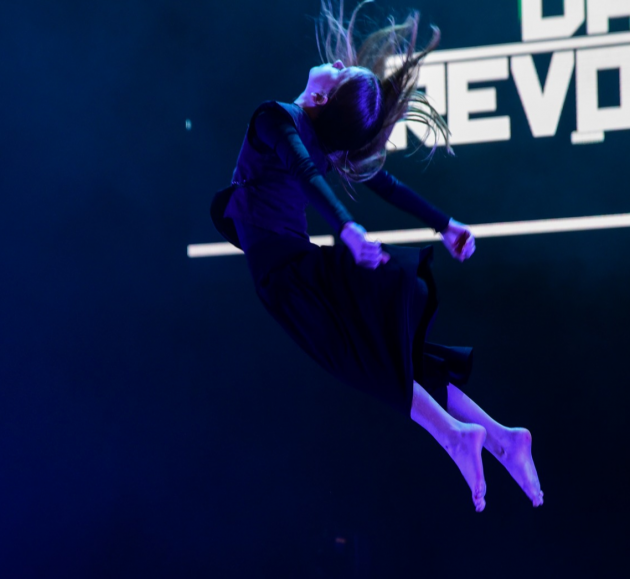 Konkurso uždaviniai ir siekiai:
Suteikti vaikams ir jaunimui galimybę parodyti save ir savo gabumus, tobulinti sceninę, koncertinę patirtį;
Populiarinti šokio meną vaikų ir jaunimo tarpe kaip laisvalaikio, edukacinę bei prevencinę priemonę;
Sudaryti kompetetingą tarptautinę konkurso komisiją, iš profesionalių choreografų, šokėjų, sceninio meno, stiliaus žinovų, kuri vertins dalyvius;
Išrinkti geriausius šokių kolektyvus tam tikrose kategorijose, apdovanoti juos diplomais, taurėmis, medaliais;
Paskelbti geriausią "Dance Revolution 2020" šokių kolektyvą, kuris bus apdovanotas didžiule Grand Pri taure kiekvienoje stiliaus kategorijoje.
choose vip cards
Our Special offers
Our club offers the best cocktails
and entertainment
the best shows
Our Schedule
Monday
Tuesday
Wednesday
Thursday
Friday
Saturday
Sunday
2:00 PM
5:00 PM
Exotic Dance
Show
Foam
Party
Pole Dance
Show
Neon Glow
Party
Neon Glow
Party
Exotic Dance
Show
Weekend
Party Night
5:00 PM
8:30 PM
Neon Glow
Party
Arabian
Nights
Exotic Dance
Show
Arabian
Nights
Foam
Party
Weekend
Party Night
Pole Dance
Show
8:30 PM
12:00 AM
Pole Dance
Show
Ladies' Night
Dance
Pole Dance
Evening
Ladies' Night
Dance
Pole Dance
Show
Ladies' Night
Dance
Neon Glow
Party
Drop Us a Line
Have Questions?
Get in touch!
Adipiscing elit, sed do eiusmod tempor